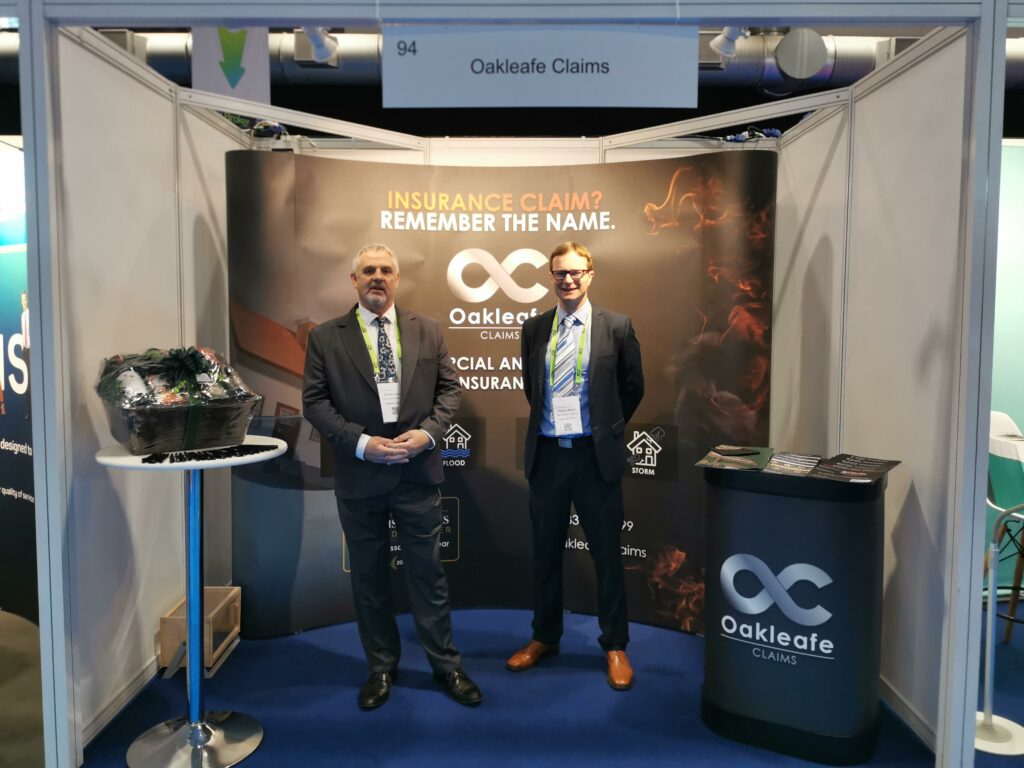 Oakleafe Claims are exhibiting at the 2022 Broker Expo on Thursday 10th November. The event is being hosted by insurance age and will see the largest insurers from across the UK stage their services. This is our first time attending the event, and with over 1000 brokers attending, it will provide the perfect opportunity to network with many like-minded professionals in the insurance industry.
What is the Broker Expo?
The Broker Expo showcases the very best insurance brokers and businesses in the industry. It is being held at the Coventry Building Society Arena.
With John Barnes and Ritula Shah attending as guest speakers, the event promises to be a great day for everyone involved.
If you are a broker, Oakleafe can help you through our portfolio of services. We can offer you a revenue generating policyholder focused claims management service as well as Pre & mid-term surveys to support your risk presentation to insurance companies:
VAR Surveys
Pre-Inception
Pre-Pay
We will be exhibiting on stand 94 all day, so if you're attending, come over say hello, and see the latest broker services we have to offer!
Follow us throughout the day