Jeweller Offered 50% Worth Of Stolen Jewels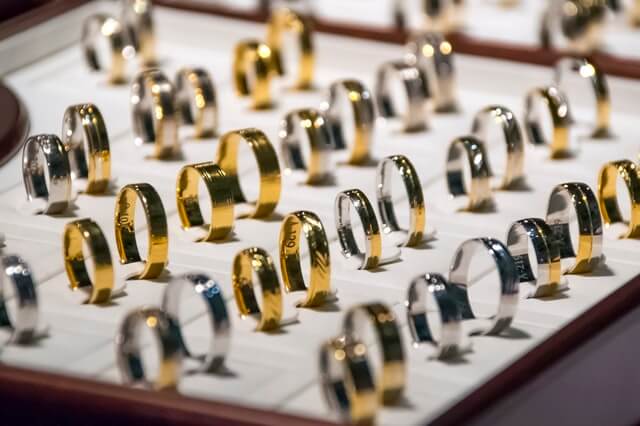 An owner of a jeweller store has had £2,225 worth of goods stolen in February. After contacting the insurers (Legal and General) looking to make a stolen jewellery claim. Their Insurance Company only offered them £1,257 in cash to replace what they had. Or the absurd offer of vouchers in full amount to use in a different jewellery store. If the owner was to take the cash settlement in the Stolen Jewellery Claim. They would be at a 42 percent loss when it came to the true value of the claim. This does not include the cost of having all the broken furniture reinstated
Rebecca Rutt, of This is Money, replies: Insurance is all about providing cover in worst-case scenarios, such as your house being burgled and expensive valuables being stolen.

In case this happened , when you went to claim on your contents insurance . You were given a significantly lower amount if you chose to take the sum in cash.

As you took out the insurance to cover the whole value, it seems strange you would lose so much if you took the cash instead of the vouchers.
Insurers often look for ways to pay out the minimum sum of a claim. In this Stolen Jewellery Claim scenario, they were probably able to get a discount voucher with that other Jewellery store. That voucher would come at around the same value as the cash settlement which they had offered.
Sometimes an insurer may offer vouchers – this is often the case with jewellery – which can be a surprise for any consumers who may have expected cash instead.

Whether this is fair is likely to depend on whether or not the insurer is able to offer a suitable replacement for the item, and on what the terms of the policy say.
For a better result in this Stolen Jewellery Claim, Loss Assessors can examine your Insurance Policy and determine whether a voucher is considered a valid payment to your claim. Additionally, the Loss Assessor can ask the Insurance Company how they are justifying this sum. The objective is to get the Insurance company to reconsider their position. But unfortunately this can only depend on the policy terms and conditions. Burglary Damage can also be considered a part of the claim as the business must be reinstated to its pre-loss condition by replacing any damaged sales equipment or displays which may have been broken by the burglars. Read more: ThisIsMoney
Related Claims and Topics
You may be a good negotiator but are you an expert in insurance?
DON'T GO IT ALONE.
GET IN TOUCH
If you have been declined while trying to claim on your domestic or commercial insurance, we can help. We can also help with professional services, for example, Brokers, VAR Valuations and Managing Agents.