Mould growth within the indoor environment has long been linked with poor health and property damage. Mould growth is a likely consequence of water damage that often ends up as an unrecognised issue. Mould is a bio pollutant and is the most significant type found within the indoor environment. It is important mould in your home or business is dealt with correctly and quickly.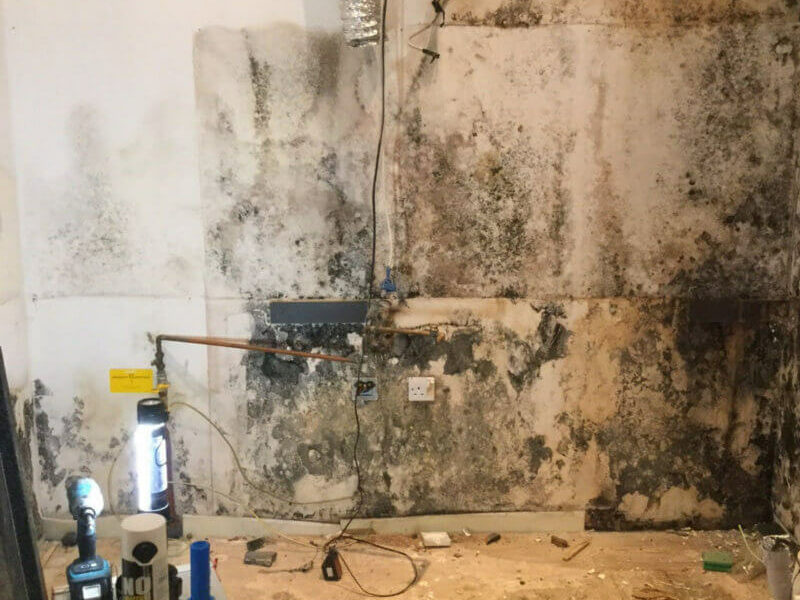 How dangerous is mould from water damage?
Mould from water damage can be very dangerous and poses several risks to those exposed to it for extended periods of time. Mould in your home can increase your chances of developing respiratory problems, allergies, asthma as well as impacting the immune system. Those with existing health conditions or a weakened immune system, as well as children and the elderly are more at risk of developing these health issues. Regardless, it is very important the mould is dealt with correctly.
Where can mould appear in your home?
Mould can grow anywhere in your house that has been exposed to a lot of moisture and so is more common to be found on ceilings, in roofs, by windows where leaks and damp occur. Moisture is released into the air of your home every day, whether through cooking, drying clothes, or taking hot showers. Mould likes to grow on wood, cardboard, plasterboard, wallpaper, and insulation, and so will is able to appear in any corner of your home.
What causes mould on ceilings?
High humidity and a lack of ceiling insulation is a catalyst for the growth of mould. To help prevent mould appearing on ceilings, it is important to ensure your home has good ventilation and that rooms are cleaned and maintained regularly.
If you find mould on your ceiling, or anywhere in your property, it will need to be dealt with correctly by specialists to prevent further damage and health risks from developing.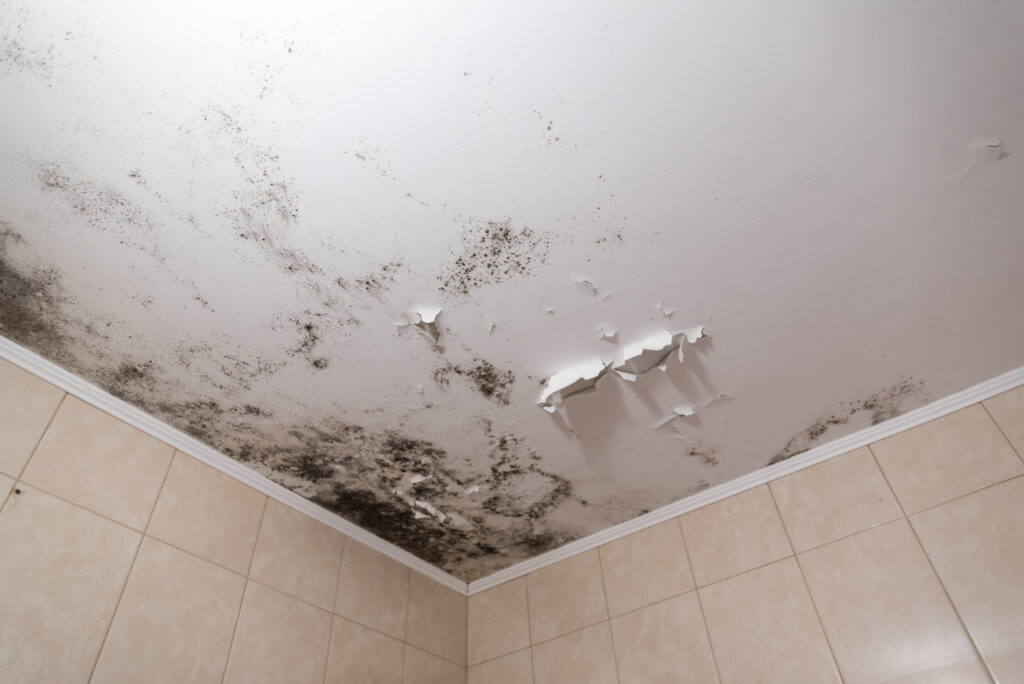 What should you do if you find mould in your business premises?
As a business owner it falls to your feet to ensure that staff and members of the public are protected from exposure to fungi, moulds, and yeasts which include microbial volatile organic compounds- all of which have an adverse effect on human health. It is therefore critical you contact a specialist to deal with the mould or other effects of water damage immediately to mitigate further damage to the building and risks to health.
How to deal with mould after water damage
An immediate response and proper mitigation by specialists such as Oakleafe Claims when dealing with a water damage insurance claim or indeed a fire damage insurance claim, will often save valuable property from direct primary water damage and secondary damage, including destruction from mould and associated microbial growth.
A professional insurance claims handling Loss Assessor has an ethical responsibility to limit the scope of works undertaken based on a specific event. The typical insurance Loss Adjuster will welcome prompt action taken to mitigate damage- helping to reduce the overall impact of water damage and the cost of any insurance claims.
The team of loss assessors at Oakleafe Claims will always strive to prevent harm to persons who may be affected by the water damage insurance claim and remove all hazardous and potentially health affecting substances from the contaminated environment.
Treating the growth of mould
In general mould requires three elements for initial germination and growth namely; spores, water and food. The understanding and appreciation of these 3 underlying elements when a loss assessor from Oakleafe Claims first arrives at the scene of a water damage insurance claim will enable a fast assessment to be made and measure taken to eliminate and control the fungal/mould growth that could occur.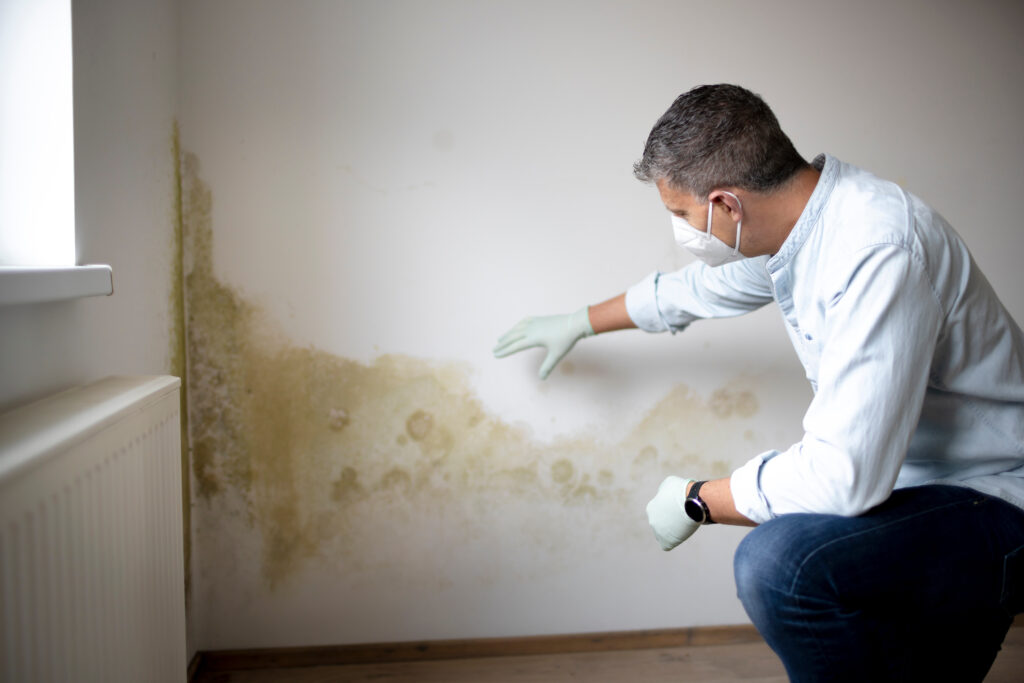 How Oakleafe Claims can help with mould from water damage
Oakleafe Claims are fire and flood experts and when it comes to insurance claims handling are regarded as one the most diverse and competent in the industry. Leak claim help and insurance claims handling is a complex process, and it should be comforting to know that when a fire damage insurance claim or water damage insurance claim arises you have the reliability and peace of mind that Oakleafe Claims possess the necessary expertise to protect you and the occupants from adverse health exposure from mould.
Oakleafe Claims as a professional loss assessor have a tried and tested exposure plan when dealing with hazardous biological substances and prevent or reduce reasonably anticipated exposure to their employees.
The hidden dangers of mould and fungi are known to destroy building materials and cause health problems for many individuals as a direct result of a water damage insurance claim. If a Loss Assessor or indeed a loss adjuster does not recognise these dangers, then the insurance claims handling process could be a long and dangerous journey with you the policyholder carrying the long-term risk.