Oakleafe were delighted to welcome Junior McDougald from Sports Connections Foundation (SCF) into our office this week. Sports Connections Foundation - the children's charity that uses sport to inspire and transform the lives of children and young people, visited to collect the funds we raised for them at our charity golf day back in July. Everyone was in great spirits and thrilled to finally come together to celebrate the funds raised.
Oakleafe charity golf day
Our charity golf day was held in July at the picturesque Langdon Hills Golf Country Club. The fundraiser was fun for everyone involved, with 23 teams playing in the beautiful British summer sunshine to raise money for three special charities, including SCF. We look forward to hosting more charity events in the future, and would once again like to thank everyone who attended!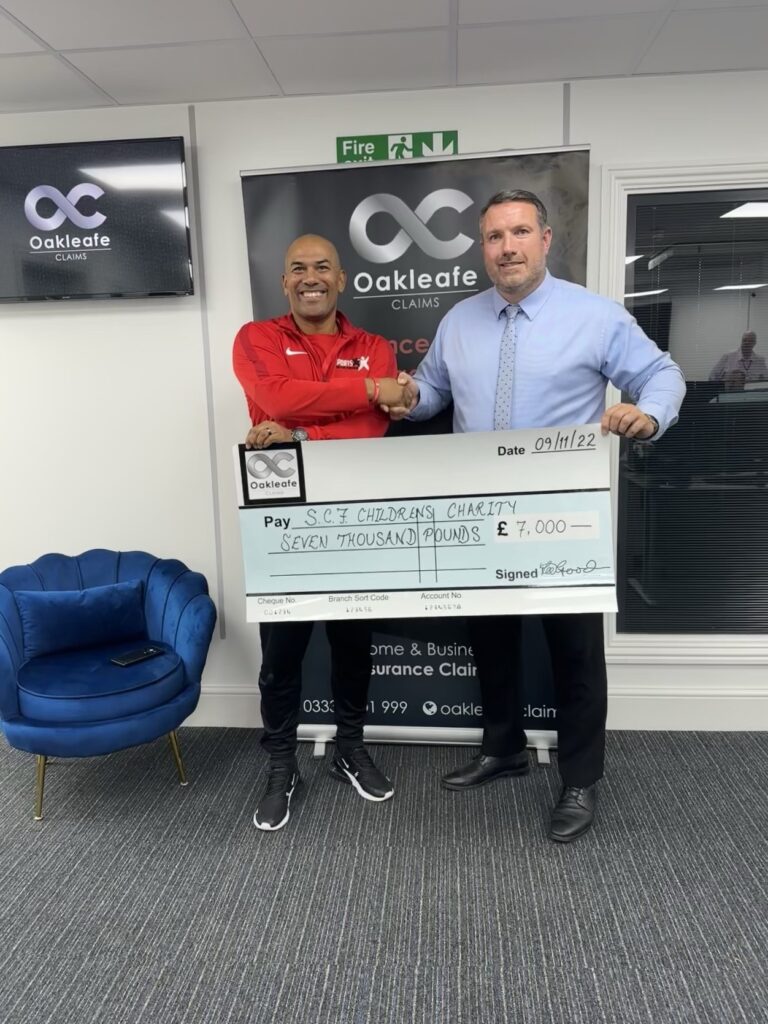 About Sports Connections Foundation
Based in Peterborough but operating throughout the UK, Sports Connections Foundation is the children's charity that uses the power of sport to empower and educate thousands of children every week through their fun and practical programs. They provide exciting opportunities and exit routes for children and young people facing poverty and adversity. Oakleafe honour the work of Junior and SCF, and we are proud to have contributed important funds for them.
To donate to SCF, please visit their website by clicking here.