Many people are unaware of the dangers of smoke damage after a fire. The destruction caused by the flames of a fire can be devastating but the dangers of the caused by smoke, is often overlooked. Most homeowners and businessowners do not realise how serious smoke damage can be.
What is smoke damage?
Smoke damage is the physical damage caused by the smoke from a fire, rather than by the fire itself. Unlike fire, smoke doesn't destroy properties and leave behind devastating results. Instead, smoke will ruin the contents of a property by covering all surfaces in soot.
What is soot?
Soot is a black residue made up of small carbon particles generated by incomplete combustion of fossil fuels. It contains acids, chemicals, metals, soils, dust, and will leave your home or business in a toxic state. The soot from the smoke damage will leave an unwanted sight and an unpleasant smell.
Smoke damage gets everywhere
Many people assume that smoke damage only occurs in the area that a fire was contained in. However, whilst smoke appears to dissipate quickly, it is extremely invasive. Smoke and soot will spread its way around the whole building, finding its way onto every surface. For example, you should not assume that the smoke from a kitchen fire did not cause damage to bedrooms upstairs.
The spread of soot makes decontamination a very difficult task, but one that is critical to reduce this risk to health. Because of the nature of soot, you will likely find smoke damage in places such as:
Inside air vents
Between gaps in furniture
On and behind walls
On ceilings
In electrical sockets
Inside small cracks in the building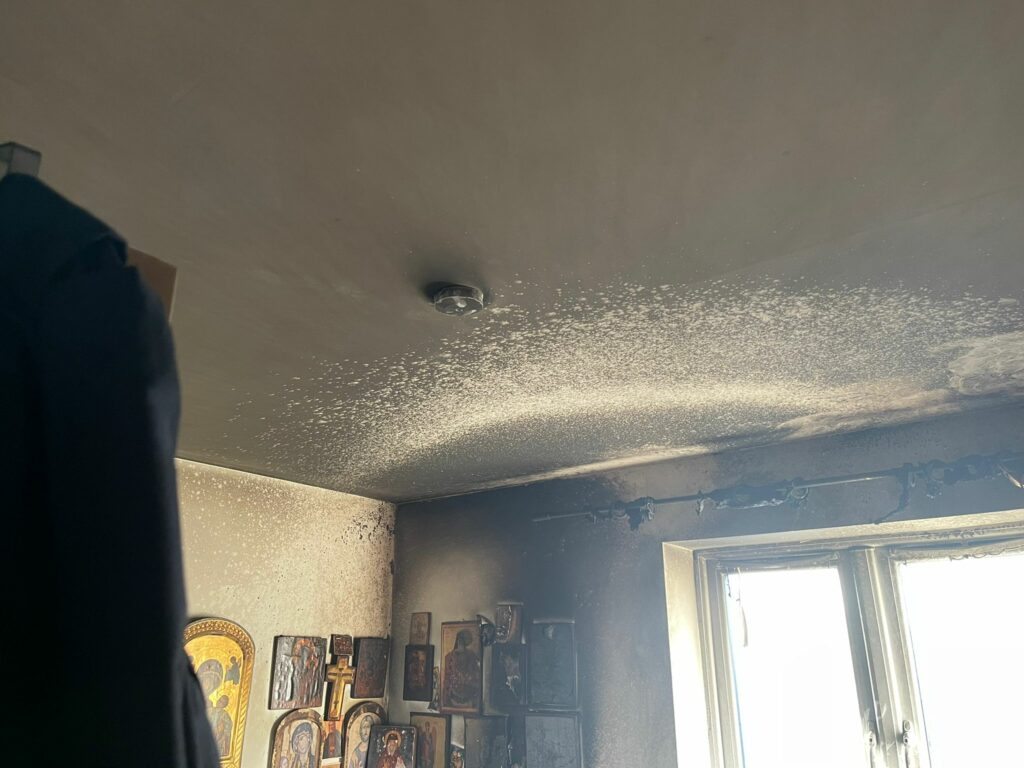 Smoke damage is a risk to your health
Smoke damage poses a major risk to your health regardless of how big the fire in the building was. Inhalation of smoke during a fire poses a severe risk to life due to carbon monoxide in the lungs preventing oxygen from entering the body. Even long after a fire has been extinguished, smoke remains a danger and is a big problem.
Smoke damage is dangerous and incredibly toxic. Properties today, exhibit a whole range of chemicals stemming from plastics, fabrics, wooden products and even materials containing asbestos. These items going up in flames creates a toxic atmosphere in a building, making fire restoration a dangerous and difficult job.
Exposure to smoke damage for a prolonged period can have serious health implications. Children, the elderly, and those with weekend immune systems are particularly at risk. Exposure to smoke damage can cause difficulty breathing as well as irritable skin from soot particles. It is important to avoid being exposed to smoke damage in a building for a sustained length of a time.
How long does smoke damage last?
After a fire in your property, it can take several weeks for the smoke itself to completely clear. The damage itself can last for months. The longer you wait to tackle the damage, the longer the damage will stay.
The smell caused by smoke damage can remain in your building for months and even years after a fire. Therefore, it is important to properly ventilate the building soon after a fire, to allow smoke particles to escape and ensure that smoke damage is removed from hidden places such as cracks and gaps and in walls and flooring.
Smoke damage ruins your possessions
Smoke damage will ruin your items in your home or business. This could be furniture, electrical items, textiles, etc. Whilst some items may be able to be restored, it is very likely that everything damaged will need replacing. Various chemical reactions occur during smoke damage, often producing corrosive substances which causes large damage to contents in a building. Any surfaces damaged by smoke that is left untreated will compromise the integrity of your structure.
Smoke damage also causes discolouration of walls, ceilings, and objects. Soot settling on these will cause permanent damage and lead to corrosion. Because of this, it is imperative to deal with smoke damage as soon as possible after a fire.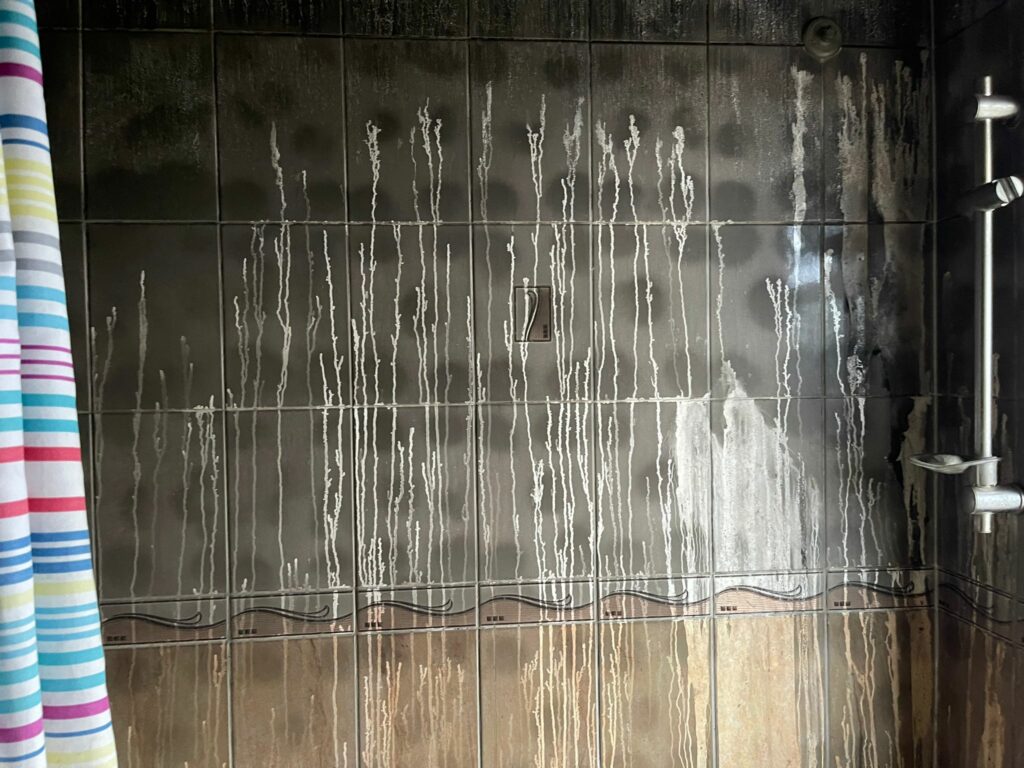 How to clean smoke damaged items
After the mess from the fire is cleaned up, it is important to start cleaning up smoke damage if it is safe to do so. As it is a complicated process, it is always best to consult professionals for help and advice for this stage, to ensure everything is done properly and safely. Here are the essentials that you need to do to get your property back on track:
Put on protective clothing, gloves, and masks to reduce exposure to smoke damage.
Remove any household items that look or smell like they have been damaged by the smoke.
Ventilate the building by opening all doors and windows to allow more smoke particles to escape. It may also be a good idea
Begin cleaning all surfaces; walls, floors, etc., using a mild soap or detergent.
What to do if you need to make a smoke damage Insurance Claim?
If you need to make an Insurance Claim after suffering smoke damage after a fire, it is best to contact a Loss Assessor such as Oakleafe Claims. Oakleafe specialist in Insurance Claims and will handle all stages of the complicated process to ensure that you receive the right settlement and that your property gets back to its previous condition. For more information on house fire claims click here.