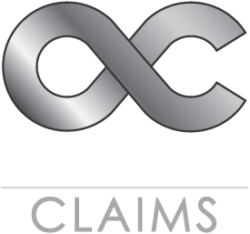 Insurance Claims
Loss Assessors
Having to make an Insurance Claim can often be a complicated and time consuming process.
Oakleafe Claims Loss Assessors specialise in Insurance Claims Management and only represent the policyholder. We have an extensive experience in all manner of claims and values. As Loss Assessors our mandate is to ensure the policyholder receives their full entitlement after we settle their Insurance Claim.
HOW WE CAN HELP
About
Oakleafe Claims
Oakleafe Claims are in the 8th generation of family ownership and have had been involved in Insurance Claims since World War 1.

We are extremely well regarded across the industry as Claims Specialists and retain an enormous amount of experience in all manner of different types of claims. We have a proven track record with a long list of clients who have been successfully assisted with their claims.
WHO WE ARE
GET IN TOUCH
If you have been declined while trying to claim on your domestic or commercial insurance, we can help. We can also help with professional services, for example, Brokers, VAR Valuations and Managing Agents.
Why use oakleafe claims as your own loss assessors
We, as Insurance Claim Loss Assessors, represent you. Your Insurance Company will employ their own Loss Adjuster to protect their interests. They are their agent, not yours, and this affiliation means a focus on reducing cost which is often incompatible with your own requirements. Having us on board ensures you receive everything you are entitled to. Most importantly it gives you back control. We work will all major insurers on a daily basis.

We have an impressive list of clients that consistently rely upon our services & skills. Over the years we have built up a reputation for being the first port of call for anyone that needs to make an Insurance Claim. Our approach is highly respected by Policy Holders, Insurers, Loss Adjusters, Brokers and Managing Agents.
ABOUT
LOSS ASSESSING
customer feedback

JULIANA OGUNJEMILUA

Domestic Claim

This is to thank you and your team for helping to sort out my recent domestic claim with my insurance. You and your team exhibited a high level of professionalism and knowledge ensuring that my insurance company was very clear about their liability. A big thank you to Oakleafe Claims for the peace of mind that I enjoyed during the process and for a handsome payout that I received for the damage. Thank you. I sincerely recommend Raj of Oakleafe Claims to anyone that needs their domestic damage claims to be assessed and resolved. Well done for the quality service you have provided me, and I will definitely recommend you to other contacts that may need your services in the future.

Paren Parmar

Domestic Claim

I just wanted to drop you a quick note to tell you how pleased my wife and I were with the service we received from yourself. You genuinely did take the hassle out of the claim and gave us the best advice throughout. You were always professional, courteous and approachable. The updates and communication throughout was also great! Should any of my family or friends require your services I will surely pass on your details.

Thank you very much again for all your work on getting our claim settled.

Amanda Goller
Little Leggs Limited

Commercial Claim

I would like to say thank you for all your help in what was a distressing time for us, you really helped in ensuring everything ran so smoothly, you are very knowledgeable and efficient at your job I would definitely recommend you again (although I hope it is not me)

LOIS CHEN

Domestic Claim

A message from my family and I to say a massive thank you for all your help on our insurance claim, both in providing an amazing service but also on a personal level and having someone always advocating our side.

Not sure, what state we would be in without your and Oakleafe's help, so words cannot express how thankful and grateful we are.
HOW WE CAN HELP YOU
You will have your own dedicated Insurance Claims Loss Assessor who will take away the stress and manage the entire process from start to finish. This single point of contact will oversee every meeting, investigation, all negotiations and the quantification & presentation of the entire claim. We will ensure you receive everything that you are entitled to under your policy, allowing you to concentrate on other more important things in your life or business.
You may be experienced in negotiating but are you an expert in insurance claims.
Would you go before a court without a lawyer?
STRESS FREE CLAIM PROCESS
We will be the buffer between your Insurance company and yourself.
ALL MEETINGS & INVESTIGATIONS
Concentrate on your family or business and let us deal with the workload and minimise the stress.
RECEIVE FULL ENTITLEMENT
On average we obtain more than you would by handling and negotiating the claim yourself.
QUALIFIED CLAIM PRESENTATION
Allow us to collate, prepare and present your claim professionally.
HOW CAN WE HELP
DON'T DELAY, CONTACT US TODAY