Unless you are in the industry of Insurance Claims, most will be unaware of the toxicity of smoke damage after a fire. It's not just heat that causes damage. Temperatures in even the smallest of fires regularly exceeds 1000 degrees centigrade. Smoke is insidious and remains a big problem long after a fire has been extinguished.
Fire and smoke damage is extremely destructive, and is one of the most unpleasant things you can experience.
Quick smoke damage facts
Smoke is insidious, meaning it only progresses gradually and subtly but with very toxic effects.
Smoke damage causes permanent discolouration of everything it touches; most noticeably, walls, ceilings, and furniture.
Smoke damage has a very unpleasant smell which without specialist treatment, will linger in your home after a fire.
Cleaning up smoke damage is an arduous process, meaning it is extremely difficult as well as tiring, and so requires specialist services.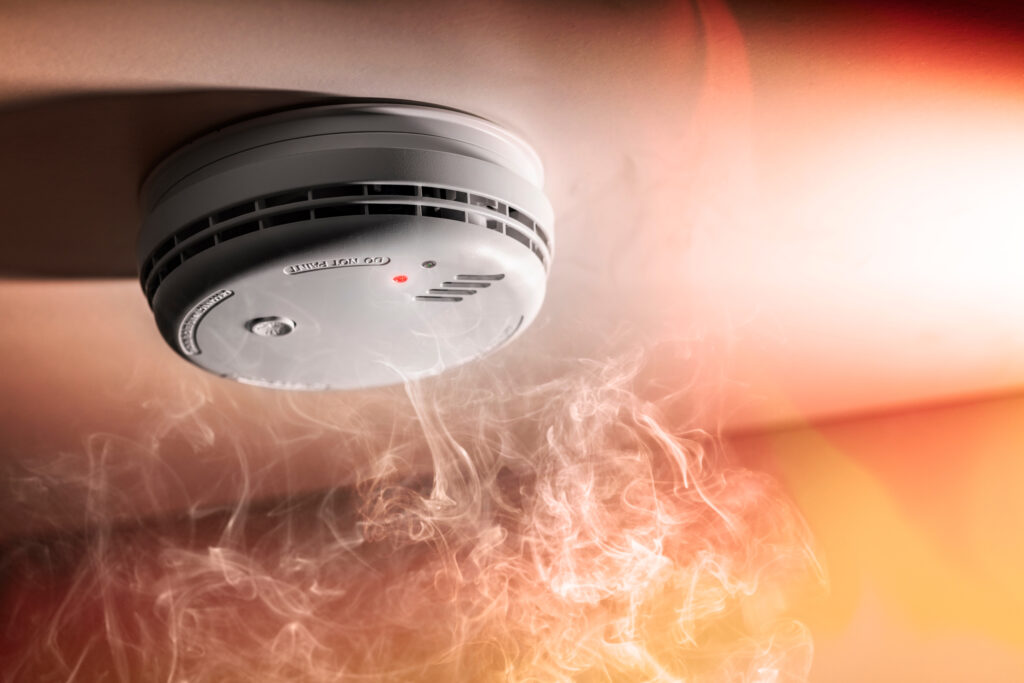 Smoke Damage Is Worse Than Heat
Fire and smoke damage is very complex, and this should be considered when it comes to fire and smoke repairs. As well as the smoke, you normally have to contend with water damage emanating from fire brigade hoses used to extinguish the flames. This can often cause more damage than a fire itself. The associated problems of fire and smoke damage may go beyond the surfaces, walls and ceilings to issues that are not detectable just by looking.
Public Loss Adjusters like Oakleafe Claims will be able to appoint a specialist contractors to identify the damage. They may charge for their service however paying Insurance Claim fees means you get support and professional service in the event of any property Insurance Claims.
If the smoke or water has been absorbed into the building's superstructure, these will require more than cleaning. Identifying this is critical and requires specialist knowledge and equipment.
Smoke Damage Ruins Furniture
Smoke Damage will ruin furniture, textiles, upholstery and electrical items. Some items can be restored however more than likely anything damaged will usually have to be replaced. Smoke leaves an acidic film on surfaces. Very often a chemical reaction occurs when the smoke particles are airborne. Chlorides from plastics that have burnt mix with hydrogen in the air to become hydrogen chloride and we all know the corrosive potential of this compound. Any surfaces damaged by smoke that is left untreated will compromise the very integrity of your structure. Smoke damage causes discoloration and leaves an unpleasant odour.
Different types of materials burning release a multitude of toxins that become airborne. Spiders webs are a great way to see the particles as these stick to the webs and are jet black. The oily film you feel on all the surfaces is acidic and harmful. It may react your skin and can cause irritation.
A smoke damaged property is unsafe. Let's be clear, until it has been decontaminated the potential exists for serious harm. Most of the toxins present are known carcinogens. Smoke damage clean-ups must be undertaken by professionals and requires specialist knowledge and cleaning equipment.
Ventilate the property. Remove any radical particles that remain airborne. Open your windows and doors.
This is the maximum you can do. The odour and contaminates will not get any better than this achieves.
Cleaning Up Smoke Damage
Smoke damage cleaning products react with the smoke residue as they attack the soot, creating fumes that can be harmful to your respiratory system. The clean-up is arduous and a complicated process that involves a specific sequence of steps. It is impossible to remove 100% of the smoke particles and anything whereby the ability to clean is reduced, should be replaced.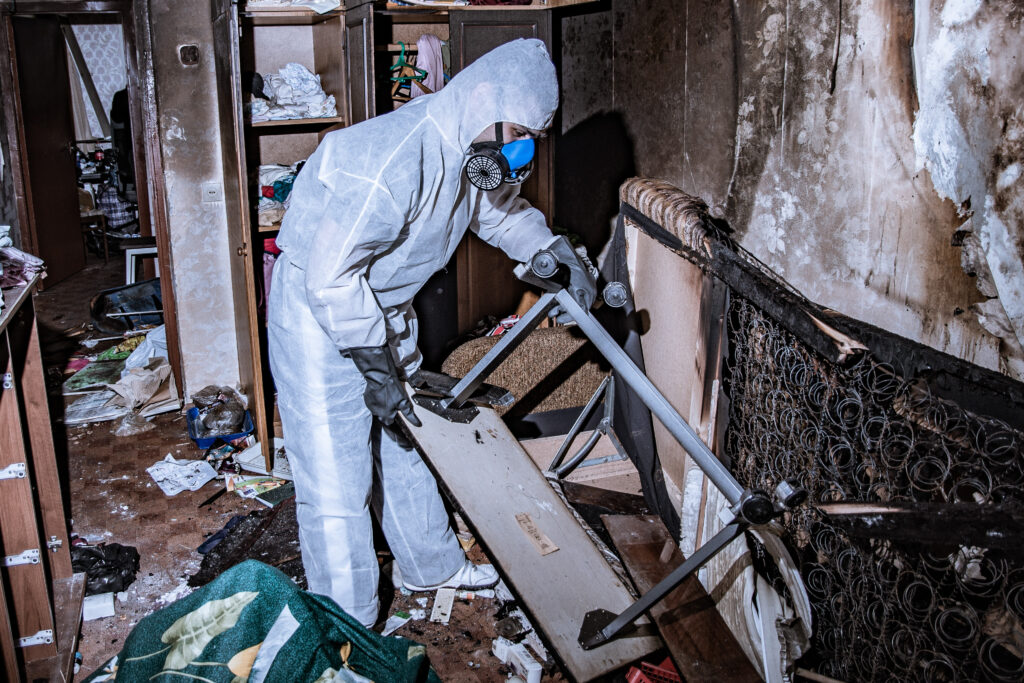 In all instances where there is a fire or smoke has affected your property seek professional advice. Trying to simply wash the affected areas actually exacerbates the problem and will dilute the toxins allowing them to permeate further and deeper into sometimes non affected materials.
If you need to make an Insurance Claim Smoke Damage After a Fire, consider using a reputable Insurance Claims Management Company. Otherwise known as Loss Assessors, they are public Loss Adjusters who will handle your building Insurance Claims.
Click the button below to get help with your claim.